Red is the color of love, royalty, pride, class, and even danger – which simply signifies that red has an impact.
Red is a fashion statement, and the journey of self-expression and fashion begins with your hair. You can add that oomph to your personality, replenish your fading lusterless locks or cover up those annoying grays thoroughly.
This guide answers fashionistas who want a surefire way to get that perfect red regal look. With the help of Smart Beauty Smart Color red hair dye + Plex, you will get the look you want!
There are several plus points to using Smart Beauty Smart Color + Plex. Smart Beauty Smart Color offers several shades of red hair dye, and its unique formula includes tech that ensures your hair is safe from harm during application and you get a silky finish. Not only that, but it does all this while providing value for money.
The +Plex technology saves users over $10 on each box as Plex tech is expertly mixed into the hair dye. In addition, purchasing a Smart Color + Plex box gives you the benefits of safe, flawless finishing with +Plex and stunning new hair color.
If you are interested in shading those grays away, there are permanent shades of red. However, if you are experimenting, you can also opt for semi-permanent shades such as intense red hair color or softer hues such as burgundy red hair color.
This guide is for those that care about their hair and the color they wear. It will cover everything from why you should dye your hair red to which shades are available, how to apply the color, and more!
Red hair dye comes in so many shades that it may be hard to keep up. That's because red is such a beautiful color, and there is a tone for everyone, regardless of age or personality.
You can choose an auburn hair dye, a ginger hair dye, plum red, or many others – it depends on the look you are going for. With Smart Beauty Hair Color + Plex, you get premium results with a formula that keeps your hair in the best condition by nourishing your microfibers, giving you stunning results.
These red hair dyes last for approximately 28 washes and give you thorough and thick coverage with NIO-Active technology. The dyes are cruelty-free as they have not been tested on animals and are also suitable for vegans.
Hollywood red gives you that stunning movie star look like Madonna or Sophie Turner with a sparkling regal sheen. With NIO-Active technology, the color prevents damage and provides a marvelous finish.
Red velvet hair color is smooth and silky and gives a soft yet slightly metallic touch that turns heads. If you are a brunette, converting into a red velvet redhead would be a fantastic move with this perfect red hair dye for dark hair.
Metallic Rose Gold Pastel Hair Dye
Want a special tinge that hardly anyone else has? Our metallic rose gold pastel hair dye is not just any red pink hair dye. It's absolutely stunning and is probably best for those who want to show off some spunk or crave to show off their individuality.
Bleached blondes or people with lighter shades would be best suited for this shade.
If you are feeling adventurous or just want a strong, vibrant hair color that goes with your personality, the plum hair dye is for those who want to make a statement. This is an exceptional color for a unique style and is perfect for darker-toned hair.
This would be ideal for application on brown hair.
You can classify this as an auburn hair color or a copper hair color as it contains shades of both. It has a tinge of copper brown and adds a sheen to brown hair to make them more prominent and a bright tone of copper.
Deep Amber Hair Colour Results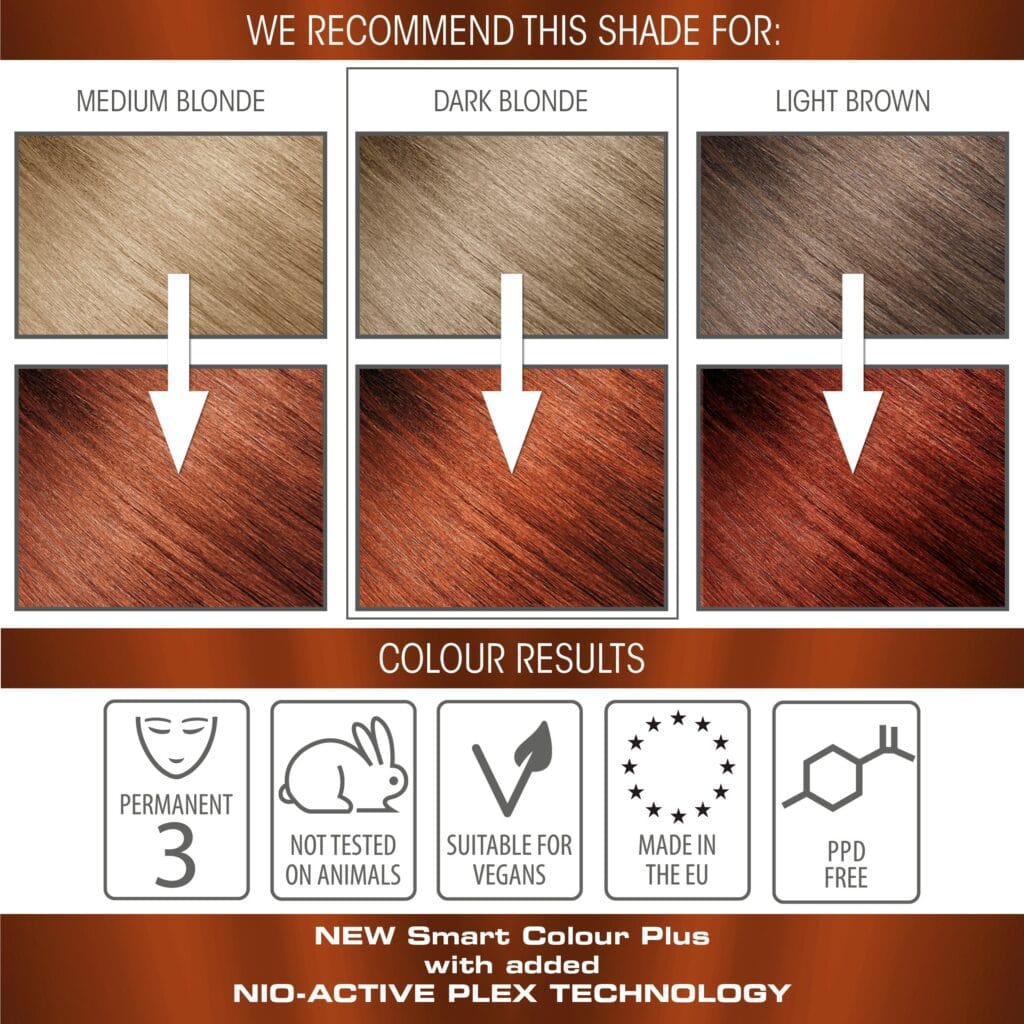 Semi-Permanent hair color
If you aren't ready for a more permanent look, use a semi-permanent hair color that lasts for 4-5 washes. These are Smart Beauty Smart Colors that are ammonia and peroxide free.
The color may look startling from afar, but this is a perfect new look if you have blonde or pre-lightened hair. It is a bit unconventional and for the daring, but if you have the guts and the personality to pull it off, you should definitely go for it.
Intense Red Vibrant Hair Colour Results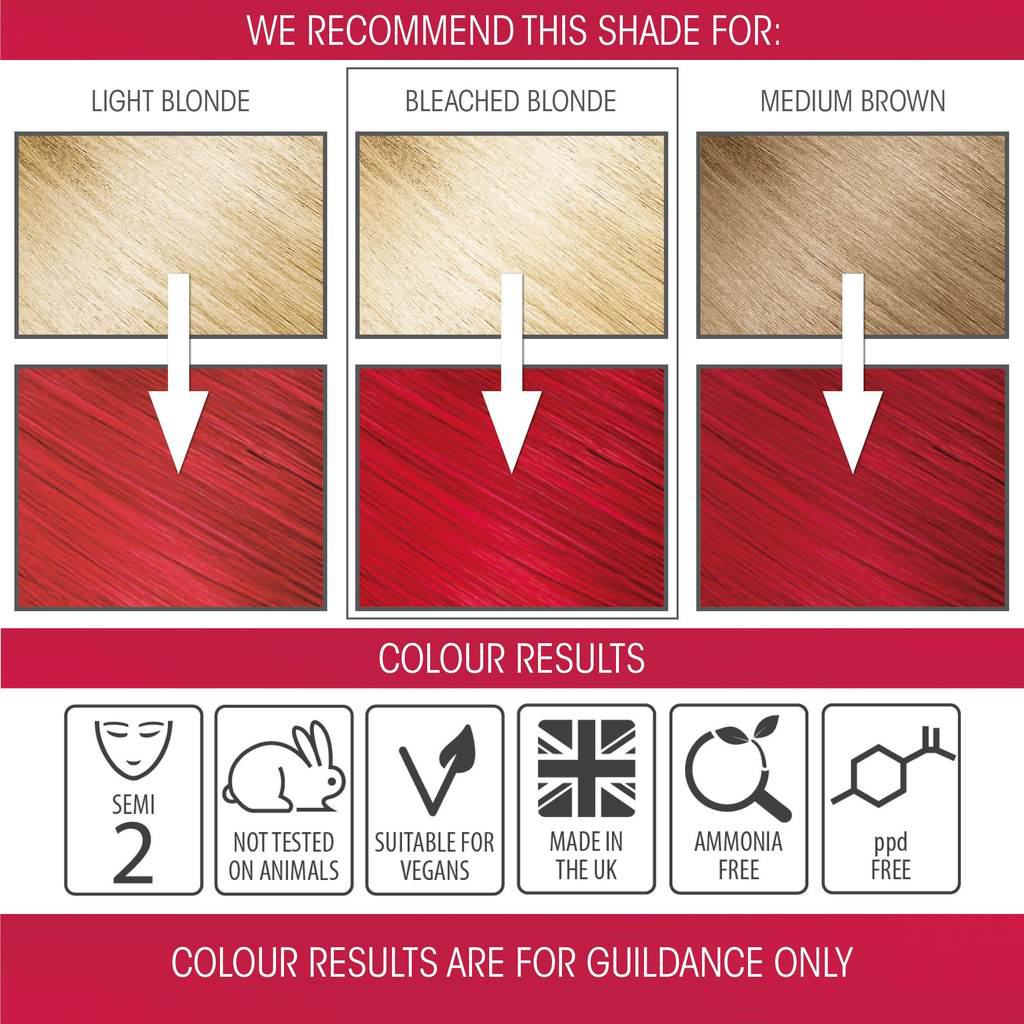 Will red hair dye suit me?
Red is just downright gorgeous, a color for all. However, you must find that perfect shade that takes your whole existence up a notch.
Permanent or Semi-Permanent
If you have found your ideal shade of red and don't want to have to keep refreshing your color often, you can opt for a permanent shade that lasts 28 washes. However, if you aren't exactly sure which shade you want or want to experiment with several colors over time, you can choose a semi-permanent shade that lasts for 4-5 washes. Then, simply change!
Red is perfect for everyone! To choose a shade for yourself, consider the following factors:
Your complexion determines which shade would be best for you and suit you most.
More vibrant tones are sometimes more appropriate for lighter or paler skin tones, while medium skin tones may want a less intense color with a purplish tinge or a slight bluish tinge, like plum.
Ideally, if you have a light complexion, copper, auburn, or intense red hair dye would look great on you. However, if you have a medium olive tone, any shade of red would complement the slightly golden undertones in your skin and enhance your overall look.
Darker skin would look great with vibrant, bright hues in red such as intense red or even soft pastel orange! 
The most popular ginger is Prince Harry, while Beyonce carries red copper well with her medium or darker skin tone.
Age is just a number, and we don't discriminate on it, but if you are conscious about what you want to wear, perhaps in later decades, you may want to divert from metallic pink or plum colors.
Copper, auburn, or even red velvet hair dye may be great for you, depending on other factors.
Some of the brighter, more vibrant colors or temporary hair sprays may not be appropriate for someone who has a customer-facing job. Though discrimination is ugly and self-expression is beautiful, you may want to steer clear of colors that may intimidate or stereotype you. However, if your workplace allows it, perfect!
If you aren't sure how your boss will react, try a semi-permanent shade that can be washed out in 4-5 washes and see if you get the reaction you want.
This may seem like a no-brainer, but you should choose a shade that brings out your personality. For example, if you don't want to experiment with something completely new, you might want to steer clear of shades like metallic pink or plum.
However, if you are a bold and adventurous person or are currently in that zone, try taking yourself and everyone by surprise by diverging from the regular.
Sometimes people choose a shade that does not resonate with who they are and tend not to like it, so choose a shade that helps your personality shine through and use it as a form of self-expression.
In the mood for experimenting and going for something you never expected yourself to wear? Go ahead and choose a vibrant shade like pastel orange or intense red!
Want to play it safe and go with something you are sure of? That isn't a bad idea either, and you can choose auburn or copper or a softer shade that matches your skin tone.
Which shade makes you feel the most comfortable in your skin? That's the best one for you!
Who looks good with red hair?
When asked who looks good with red hair, we must also ask, who doesn't?
For one, celebrities certainly do, and they're crazy about the color red! Check out some of the most famous celebrities rocking red hair.
There are hardly any celebs who have not experimented with red! Rihanna, Beyonce, Britney Spears, and many others adore the bright full-of-life color. So choose a shade that suits you, and try a red hair dye today!
Let's talk about the benefits of red hair dye.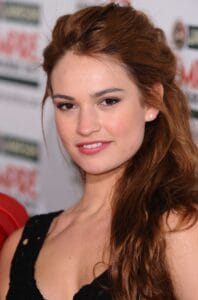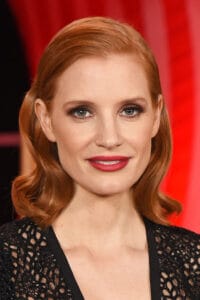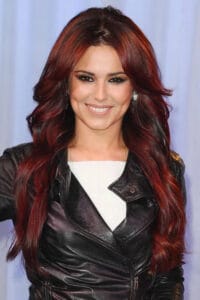 We tend to question everything, and if you ask yourself why you should choose red hair dye for your precious hair, we are excited to tell you the following benefits.
Adding a touch of red to anything enhances its appeal. Therefore adding red to your hair will add a positive touch to your features and illuminate your whole face.
With red, you can expect to rejuvenate dull hair or add an extra shine to hair that is already shiny. In addition, red attracts light, so your hair is sure to sparkle and will also seem more voluminous.
Looks great on all types of hair
Whether your hair is curly, straight, wavy, short, or long, red suits all hairstyles and all hair types. You don't have to rule a shade of red out just because of the texture of your hair, etc.
How to color hair with red hair dye
Ready to begin the color treatment? Here is what you will need:
SmartBeauty +SmartPlex dye
Developer
Applicator bottle
Mixing bowl
Hair color brush
Plastic gloves
Old towel
Let's talk about the simple way to use Smart Beauty Red Hair dye + Plex permanent hair color.
First, you need to begin with dry, unwashed hair.
Before you begin to dye all your hair, test the color on a strand and ensure you are getting the desired result and your skin isn't reacting to it.
Then carefully divide your hair into four sections- from ear to ear and front to back. Ensure you have a towel around your shoulders.
Pour the tube of color into the application bottle and carefully apply it all over your hair, making sure not to miss areas or grays.
Keep for 30 minutes and then rinse and thoroughly wash.
Dry your hair, and check out your new color!
You can read the complete instructions here.
If you want a semi-permanent color, you must follow the same instructions above, but the time you keep the color on will vary from 45-60 minutes maximum. You also need to finish with an ash toner as a conditioner.
 If you want a temporary red hair color, simply spray and go!
After you apply your red hair dye, here is what you can expect:
Your hair will be shinier than before, and you can expect a smooth, lustrous look
If you use Smart Beauty Smart Color + Plex, your hair will not be brittle and unmanageable, but you will get a nourished, fine finish
The exact color result of your dye depends on several things, such as your original hair color, the condition of your hair, etc. The darker your hair, the less prominent the dye is likely to be. However, it will be more visible in daylight.
When you apply red hair dye on grays, the color result is likely to be a little lighter than the result you get on darker hair
You can wear your new shade any way you want: blow dry, in a ponytail, curl, straighten, whatever you wish!
How do I get red hair dye out of my hair?
Once you have gone red, it might take 4-6 weeks for you to lose your color. After that, you can either use hair color remover or a hair bleach to get the effects of red hair dye out of your hair.
The longevity of the hair dye can be influenced by many factors, such as natural hair color, previous treatments, condition, porosity, length, and thickness of hair.
Let's say you chose a bright red color that you think is a tiny bit too loud for you. You can apply green color to it to reduce the vibrancy of the red in your hair.
Remember that if you aren't sure, it's best to try a semi-permanent arrangement so you can change in a month or sooner rather than having to wait several months.
Some of these shades are sure to excite you, and you must be waiting to take the leap and give yourself a new hair shade. Wait no longer! Get Smart Beauty hair color + Plex and safely and quickly create a new you!