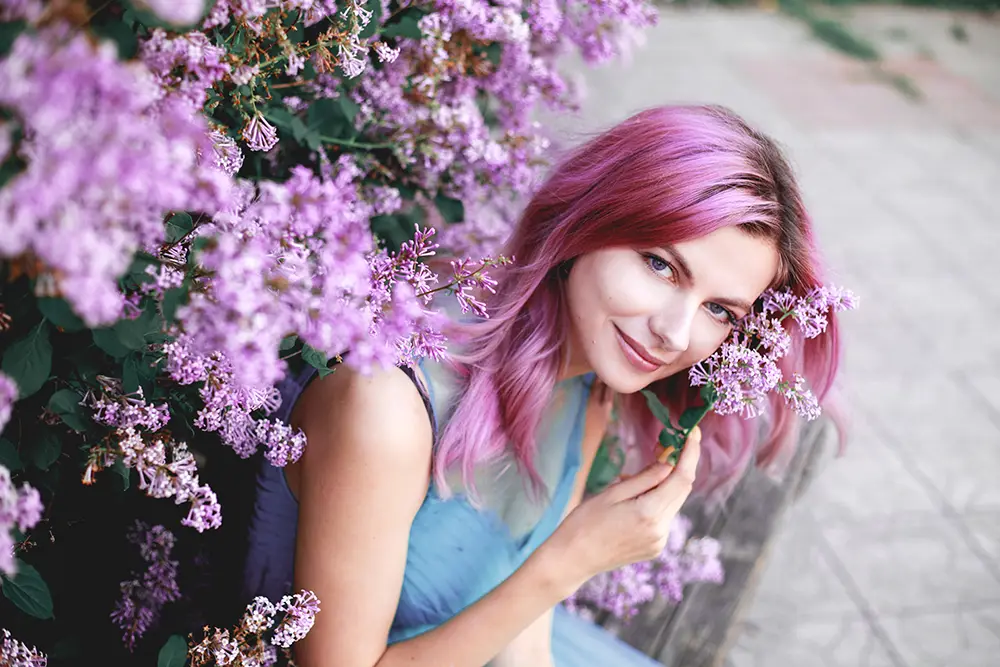 With people being stuck at home with nothing to do, this would be the perfect time to try out that funky hair you weren't too sure about. This is one of the biggest reasons why the search for "Lilac hair color" experienced a 1000% increase at the beginning of 2020. The pastel hair color with a very "fairy tale vibe" continued to become the most wanted hair color of 2020 and still is considered one of the prettiest hair colors you can try!
So, to keep up with trends, we decided to bring you the ultimate at-home guide for lilac hair color! In this guide, we have also tried to answer all the questions asked by you ladies, such as how to go from dark brown to lilac hair?  Lilac hair color with dark roots? And many more… so, stick around and learn all the secrets!
With several beautiful, successful, and famous women rocking the purple-lilac hair colors, you will notice how this hair color trend suits most skin tones. We are sure there is a shade for every beautiful lady out there. As long as you are willing to commit, we promise you; you will not regret this pastel hair trend!
Here is a list of amazing women with fantastic hair. Find the hue you like and see how it would look on you!
How To Color Your Hair At Home?
If you're looking to get a hair job done right in the comfort of your home, the first thing you need to do is grab hold of a lilac semi-permanent hair color or a temporary one. 
Never tried hair color before and have virgin hair? Then, the lilac semi-permanent hair color would be the perfect choice for you! As it is vibrant, fun, ammonia, and PPD-free, plus it lasts for only a few washes. So if you aren't digging the look, you can always wash it out.
However, permanent hair color is a commitment and a big one. So, why not try out the color with a temporary or semi-permanent dye to ensure it is something you would like to keep for a long time.
How To Get Pastel Purple Hair At Home?
If you have a lighter brown or blonde hair color, trust us, pastel will look amazing on you! But what if your hair is darker? We wouldn't let that stop you from coming in between your dream of having dream-like hair. Grab a lightener and get those darker tones and yellow hues. Never let your natural hair stand between you and your hair dreams! 
Just get the products ready, ask a friend to come over for help, and get it done!
The DIY pastel Lilac hair is an easy hair job to do if you have already bleached your hair or are naturally a lighter blonde. Head over to SmartBeauty and get a hold of a DIY hair color kit that comes with a colorant, a pair of gloves, an application brush, and an instruction leaflet.
How To Get Lilac Hair From Brown?
Going from brown to a Lilac color requires a fair amount of patience. It would need you to bleach multiple times to lighten your hair enough to be ready for the vibrant purple to come, especially if you have darker hair. There are many fantastic video tutorials on youtube that would help you go from brunette to Lilac in few easy steps.
However, if you're not a huge fan of bleach, try the amethyst purple, as it looks beautiful against darker hair strands.
Is Lilac Hair Hard To Maintain?
Pastel hair is a little harder to take care of, but it's nothing you can't do! The natural enemy of pastels is the sulfates, as they contain salts that might cause the color to fade. If you want the colors to keep their integrity, always use silver or purple shampoo to boost the pigments. 
After dyeing your hair, do not shower for at least two days, as good things take time. Let the dye settle down.

Keep your styling tools at a lower temperature, i.e., 180 degrees, to make sure your hair doesn't lose moisture.

Develop these steps in your hair care routine, and we promise you that your vibrant Lilac hair would be grateful!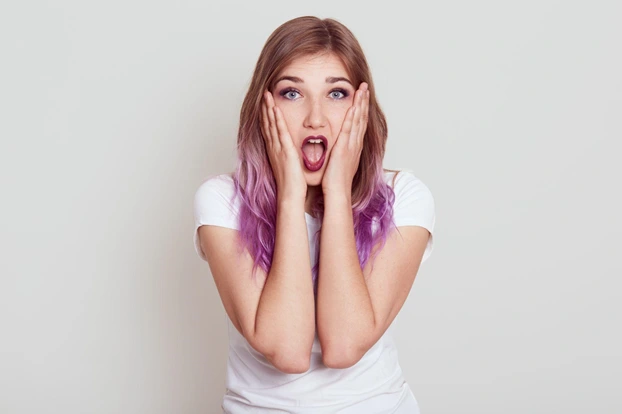 And there you have it, everything you need to know about Lilac hair color, mushed together into one ultimate guide. We hope that you found this guide helpful! And it allowed you to put your mind at ease and gave you the push you needed to enter the wonderful world of pastel hair.